What motivated us to start
Over the last two decades, Bengaluru has been at the forefront of adopting technologies, delivering innovations, and transforming entrepreneurship in India; However, this appreciated approach of Bengalurians wasn't included in Bengaluru's education yet.
To take Bengaluru beyond what it has already achieved, we will need to raise a new generation of students that are better than the ones before them and to make that happen, we need to change the narrative on education.
We need students to focus on real-world learning and practical problem-solving instead of merely memorizing the concepts.
To begin a change, we began by asking what can we do for the city, teachers, parents, and most importantly students to prepare them for the future?
What can we do to build a solid foundation for every child that helps them withstand any situation that the world throws at them?
How can we help teachers deliver a learning experience that uses both emotional intelligence and artificial intelligence?
How can we make students think more, question more, and do more?
And how can we deliver a futuristic education at affordable rates?
Can we really do that?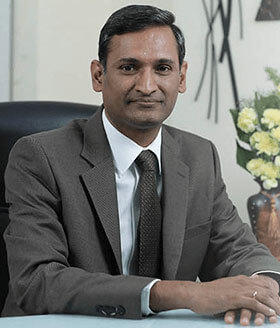 " Which is why we started Bengaluru's first STEM School - Deeksha STEM, A School that Goes Beyond... "
- Dr. Sridhar G
Unlike any traditional school, Deeksha provides an innovative, project-based learning environment that fosters students' creativity and independence. We offer students the chance to discover their unique strengths and passions through diverse activities that include hands-on experiences.
Each year a student prepares at least 4 problem-solving products for which they collaborate with other students to turn their idea into reality and once the job is done (yes! it's always done), they explain to their colleagues and teachers how they came up with this solution.
Results of this are already visible and also appreciated by the parents. It's our mission to develop some independent thinkers from Bengaluru whose vision and leadership will take the world beyond.
Come, Let's make their future better!